Welcome to the Seattle Online Bookstore, in association with Amazon.com, and hosted by the Seattle Lexicon web site. I've broken the listing out into categories, to make it easier for you to browse the titles:
Featured Book
Rites of Passage:
A Memoir of the Sixties in Seattle
by Walt Crowley

If you were in Seattle in the 60s, reading the Helix hippy rag, hanging out at the Eiger, sitting on the Fringie Wall or on Hippy Hill, protesting the war, blocking freeways, going to piano drops and pre-Woodstock rock festivals (Sky River), rooting for the Seattle Seven to get off, and whatnot (and you know what "whatnot"), then you have to read this book. Personally, I think Crowley spends too many pages recounting distant events on the national scene, to provide background for local events, I presume, but the remainder of the book, which gets down into the nitty gritty of what went on back then on the local scene, makes slugging through a few pages on the Chicago police riots at the 1968 Democratic Convention, for instance, well worth the effort. Still, others may need the history lesson, I suppose.
Previous Featured Book
Cohassett Beach Chronicles:
World War II in the Pacific Northwest
by Kathy Hogan, with Lucy Hart and Klancy de Nevers (editors)
A compilation of newspaper columns penned for the Grays Harbor Post, a weekly newspaper, during the World War II years by Kathy Hogan. Despite the subtitle, Hogan is remarkable for almost entirely ignoring the ongoing war, focusing instead almost exclusively on local doings (from Westport to Grayland), except for the occasional lacrimonious aside on the humorous depredations of the local soldiery or the creative struggles of the local beach denizens to surmount war shortages and rationing and sidestep red tape. Her gently self-deprecating accounts of her various Victory Garden fiascos are alone worth the price of the book. I spent my childhood in Aberdeen in the '50s (from 5 to 13) and may even have met Kathy Hogan (her face, in the one picture in the book that shows it, is hauntingly familiar). The Grays Harbor of the 40's that she describes, other than for the war shortages and the soldiers encamped in the dunes, is very similar to the Grays Harbor I remember from the mid-50's--you still had to drive a roller-coaster road and cross a single-lane bridge to get to Westport.
Beyond my own personal nostalgic connection, however, this book is very enjoyable to read. Kathy Hogan, besides being a very unusual character, was also a very talented writer.
Contributions, suggestions, corrections, and amendations are welcome! Send them to Steve Callihan at seabooks@callihan.com.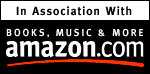 You are visitor number


since June 1, 1998.
---
Steven E. Callihan



E: Mail: seabooks@callihan.com
URL: http://www.callihan.com/
Last Updated: July 4, 2000